Wrap Up
The month of May is always busy. Being a college student, May =Exams, Stress, and lack of time for yourself. But now, that my exams have finally come to an end, I am going to try my best and focus more energy on this blog as well as on my Instagram account. So stay tuned for upcoming book reviews, Bookstagram tags, and much more!
Even thou all my available energy went towards those exams, I have managed to squeeze in ACOTAR and ACOMAF. ACOTAR took me two late nights to finish it and so did ACOMAF, once I picked them up I couldn't put them down.
ACOTAR Review will be up Monday, 5th of June 2017
ACOMAF Review will be up Monday, 12th of June 2017
June TBR
1.A Court of Wings and Ruin by Sarah J. Maas (ACOWAR)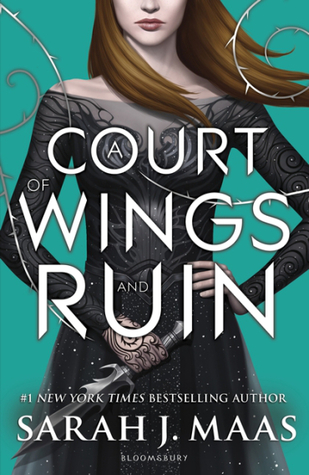 A nightmare, I'd told Tamlin. I was the nightmare.
Feyre has returned to the Spring Court, determined to gather information on Tamlin's maneuverings and the invading king threatening to bring Prythian to its knees. But to do so she must play a deadly game of deceit—and one slip may spell doom not only for Feyre, but for her world as well. As war bears down upon them all, Feyre must decide who to trust amongst the dazzling and lethal High Lords—and hunt for allies in unexpected places.
2. Six of Crows by Leigh Bardugo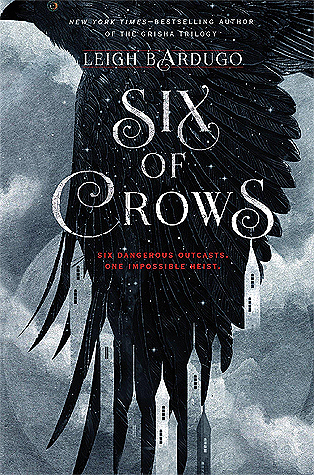 Criminal prodigy Kaz Brekker has been offered wealth beyond his wildest dreams. But to claim it, he'll have to pull off a seemingly impossible heist:
Break into the notorious Ice Court
(a military stronghold that has never been breached)
Retrieve a hostage
(who could unleash magical havoc on the world)
Survive long enough to collect his reward
(and spend it)
Kaz needs a crew desperate enough to take on this suicide mission and dangerous enough to get the job done – and he knows exactly who: six of the deadliest outcasts the city has to offer. Together, they just might be unstoppable – if they don't kill each other first.
June Challenge
For the first time, I had decided to come up with my own June Bookstagram Challenge.
I think it would be helpful to stick to a monthly plan, but life usually gets in the way, so we will see how it goes 🙂
If you have a bookstagram yourself and want to use my Challenge, feel free to do so, just let me know in a message 🙂