Hi everyone! It is time to share my most recent purchases for this month!
'Shatter Me' by Tahereh Mafi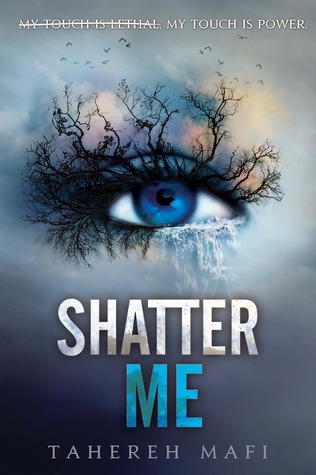 I have seen this series all over bookstagram and people really seem to like it, so I decided to join the hype train and give it a go!
Story:
Juliette hasn't touched anyone in exactly 264 days.
The last time she did, it was an accident, but The Reestablishment locked her up for murder. No one knows why Juliette's touch is fatal. As long as she doesn't hurt anyone else, no one really cares. The world is too busy crumbling to pieces to pay attention to a 17-year-old girl. Diseases are destroying the population, food is hard to find, birds don't fly anymore, and the clouds are the wrong color.
The Reestablishment said their way was the only way to fix things, so they threw Juliette in a cell. Now so many people are dead that the survivors are whispering war – and The Reestablishment has changed its mind. Maybe Juliette is more than a tortured soul stuffed into a poisonous body. Maybe she's exactly what they need right now.
Juliette has to make a choice: Be a weapon. Or be a warrior.
'The Beast Player' by Nahoko Uehashi, Cathy Hirano (Translator)
I mentioned this book in my previous post, I have seen it first in my local bookshop and I fell in love with the cover. And so it made it into my most recent book haul.
Story:
Elin's family have an important responsibility: caring for the Toda, fearsome water serpents who form the core of their Lord's army. So when a number of Toda mysteriously die, it is Elin's mother who takes the blame, and the punishment – she is sentenced to death. Before she dies she manages to use an ancient, forbidden power to send Elin to safety – leaving her daughter alone, far from home but with the knowledge that both she and her mother are somehow different.
Soon, Elin finds she can talk to both the terrifying Toda and the majestic Royal Beasts, who protect the supreme queen of her realm. This knowledge gives her great power, but it also involves her in deadly plots and political gameplaying that she wants no part of. Can Elin save herself and prevent her beloved beasts from being used as tools of war, or is there no way of avoiding the terrible battles to come?
'Children of Blood and Bone' by Tomi Adeyemi
This is one of those books that, I don't know where it came from, it showed up on almost all bookstagrams I follow and everybody seems to be fascinated by it. I definitely caught my interest and I cannot read it myself.
Story:
Zélie Adebola remembers when the soil of Orïsha hummed with magic. Burners ignited flames, Tiders beckoned waves, and Zelie's Reaper mother summoned forth souls.
But everything changed the night magic disappeared. Under the orders of a ruthless king, maji were targeted and killed, leaving Zélie without a mother and her people without hope.
Now, Zélie has one chance to bring back magic and strike against the monarchy. With the help of a rogue princess, Zélie must outwit and outrun the crown prince, who is hell-bent on eradicating magic for good.
Danger lurks in Orïsha, where snow leoponaires prowl and vengeful spirits wait in the waters. Yet the greatest danger may be Zélie herself as she struggles to control her powers—and her growing feelings for the enemy.
'Ready Player One' by Ernest Cline
This particular book got a lot of attention recently due to the fact that its movie adaptation came out in cinemas not too long ago. I have not seen the movie but I have seen the trailer and the premise of the story fascinated me, so I ordered the book.
Story:
In the year 2045, reality is an ugly place. The only time teenage Wade Watts really feels alive is when he's jacked into the virtual utopia known as the OASIS. Wade's devoted his life to studying the puzzles hidden within this world's digital confines, puzzles that are based on their creator's obsession with the pop culture of decades past and that promise massive power and fortune to whoever can unlock them. When Wade stumbles upon the first clue, he finds himself beset by players willing to kill to take this ultimate prize. The race is on, and if Wade's going to survive, he'll have to win—and confront the real world he's always been so desperate to escape.
'Daughter of the Pirate King' by Tricia Levenseller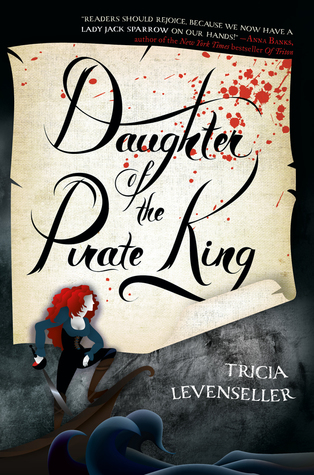 This particular novel I saw in one of the past boxes from OwlCrate, but I wasn't a subscriber then. I wanted to read it ever since.
Story:
There will be plenty of time for me to beat him soundly once I've gotten what I came for.
Sent on a mission to retrieve an ancient hidden map—the key to a legendary treasure trove—seventeen-year-old pirate captain Alosa deliberately allows herself to be captured by her enemies, giving her the perfect opportunity to search their ship.
More than a match for the ruthless pirate crew, Alosa has only one thing standing between her and the map: her captor, the unexpectedly clever and unfairly attractive first mate, Riden. But not to worry, for Alosa has a few tricks up her sleeve, and no lone pirate can stop the Daughter of the Pirate King.
That's it for this month.
Until next time, Dream on, Dreamers!